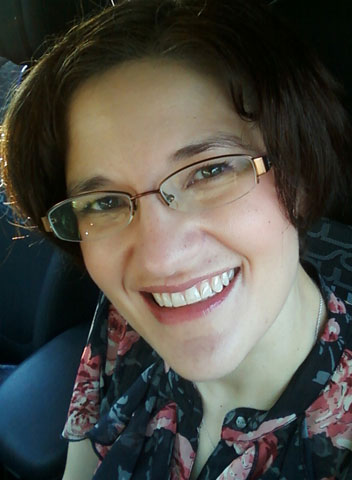 I grew up in Burlington, N.J., where my dad worked at the local power plant and we spent summer evenings walking along the Delaware River.  My first foray into journalism was at age nine, when I taped catalog pictures onto filler paper above my tales of rescued heiresses.   I've had an entrepreneurial spirit ever since, living in three different states to pursue my career.  (I have a soft spot for Brooklyn, where I slept near the BQE's rumble, ate sfogliatelle from the Court Street Bakery and climbed the fire escape to watch fireworks from my roof.)
In the 1990s, I helped launch APBNews.com, an Internet-based news organization that broke new ground by covering crime, justice and safety online nationwide.  We had an egalitarian mix of veteran newshounds from The Washington Post, ABC News, the Associated Press and United Press International; tenacious newbies; and technical gurus.  It won several press awards before going bankrupt in 2000 during the dot.com bust, but I continued covering crime for the next decade, winning two statewide excellence awards from the Florida Press Club and writing and reporting awards from the mid-Florida chapter of the Society of Professional Journalists. I've spoken at the 2002 convention of the Association for Education in Journalism and Mass Communication and the 2008 convention of Investigative Reporters and Editors Inc.
I live in the Tampa, Fla., area with my husband and son.  Since 2009, I've branched into ghostwriting and creative nonfiction, as well as focused on my childhood passion of film through writing profiles and interviews, lists and features; reviewing movies; working with screenwriters; writing screenplays; and making short films.  I help moderate a monthly screenwriting meeting, Screenwriters of Tomorrow, and I've co-hosted screenwriting workshops for the Florida Film Network and the Sunscreen Film Festival.
Some of my favorite stories are collected in my Portfolio: heartaches, hardships, ironies, indignation, humor, hope, inspiration and fun.
The stories of life.